Hello, this is Laura Lee Rose – author of the business and time management books TimePeace: Making peace with time – the The Book of Answers:  105 Career Critical Situations – and I am a business and efficiency coach that specializes in time management, project management and work-life balance strategies.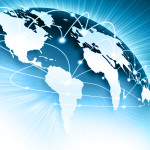 On Oct 17 and 19th – I will be giving a live teleconference on :The Survival Guide for Remote Employees. – Communicating With a Global Workforce.  Whether working from home, out-of-state, or out-of-the-country, today's workforce is dispersed.   While this evolution is exciting, it incurs transitional changes that many organizations have not caught up with.  Join Laura Lee Rose, business and efficiency coach, to discuss and resolve. Contact LauraRose@RoseCoaching.info for details or go to https://remotecommunicationsolutions.eventbrite.com/
Today's discussion is regarding how to get that deserving raise.   The IT Professional Development Toolkit DVD goes into further details on the who, what, where, when, and why of these topics.
Have this ever happened to you?  You get a great performance review; they are very pleased with your work; they say they would like to give you a raise — BUT, due to budget problems, it is not possible at that time.  What do you do to succeed?
The old adage of "hitting while the iron is hot" is significant here. First, congratulate yourself for recognizing and acknowledging that you have the power to make this situation better.
1) Get the performance evaluation and desire to give you a raise in writing.
2) If they cannot give you a raise at this time, it's not unreasonable to wonder when they will be able to give you a raise.  Ask them and get that in writing as well. Conduct yourself as though you truly believe them when they way that you are deserving a raise and that they do want to give it to you.
3) Requesting another salary review every 3 months or every quarter is a way to keep this discussion on the table. If they don't know when they will be able to give you a raise, ask to have another salary discussion every 3-4 months. Then follow-up and schedule those salary discussions. (Squeaky wheels get the grease). You should already be having frequent one-on-one manager meetings (outlined in the Professional Development Toolkit) – so you merely have to periodically bring this topic up in the already scheduled meetings.
4) Discuss alternative compensations that your manager has discretion over. This allows him to give you what you want without having to go above his head :
4 day work week schedule; flex time; working from home
Additional vacation days
Extra time off
Allowed to do some community service or volunteering a few hours a month to your favorite charity during work hours.
Reimbursement for professional association membership, industry related journals, subscriptions, magazines.
Reimbursement for higher certifications, licenses, additional degrees in the company's industry.
Travel on the company's dime via customer visits, speaking engagements at out-of-town trade-shows, user conferences, and technical seminars.
Reimburse for home internet fees because you sometimes work from home
If your company does donations or charity work – see if your charity is listed and/or ask it to be listed.
5) Do your homework.
Continue to excel in your performance and career.  Continue to log, track and measure your own performance in regards to your individual development goals as well as the company business goals.  The more revenue you bring into the company, the easier it is for them to give you that raise.
Conduct industry salary investigation.  If you can show that you are currently underpaid in comparison to the industry standard in your region, you have additional ammunition on you side.  http://www.payscale.com is just one website that can help you with your investigation.
Find out things that the company is already doing in regards to education reimbursement, charity donations, travel opportunities, matching funds, speaking engagements at conferences, flexible work hours, etc.  It will be easier for them to approve your requests if they already have a precedence.
Understand the company's vision, mission and business goals.  Then align your compensation requests along those goals.
Even if you have allowed the salary discussions to cool down, there are certainly things you can do now, to re-start the salary discussion. If you would like more information on that, please consider purchasing the IT Professional Development Toolkit or invest in a one-on-one Coaching package.