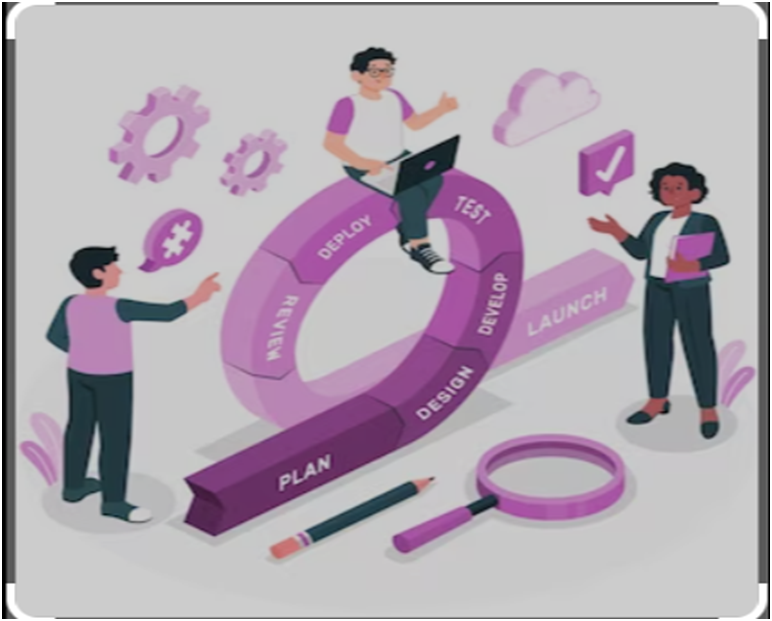 Volunteering…Volunteering…Volunteering…What does that exactly mean?
It is contribution of time, effort and talent to a need, cause or mission without financial gain or in another way it's a selfless way of donating time and energy towards a greater cause.
In my case the greater cause is to help ASVPM in accelerating adoption of Agile and provide contributions to the teams in many different ways which is my passion. Being a passionate and experienced Agilist/Scrum Master, I got a golden opportunity to serve design and development team at ASVPM organization. Of course, while walking on the path of this greater cause, the goal was to learn all the new things that would come my way..
Learning Experience At ASVPM
The overall orientation and onboarding process is very welcoming, detail-oriented, thorough, and respectful. The onboarding team members and the authorities are very open to exchanging ideas and resourceful in regards to the tools and existing processes at ASVPM..
According to ASVPM's existing volunteering arrival process, volunteers get to perform the role of developer (a person who adds value to the increment at the end of each sprint). Being an experienced Scrum Master/Agilist and inexperienced developer, this was a bit challenging. However, I took it gracefully and found the D&D team members and authorities to be supportive of my attitude, gesture, and decision. They provided all the required support and co-operation.
While working in this new developer role in progress (for the period of three weeks), here are a few areas of learning so far:
Trello: A new tool to manage product backlog items that I never used before in my 16-year IT career. Trello is really user-friendly and it's an enjoyable learning ride to update PBIs, comment on them, change their sizes, use power-ups, moving PBIs to the next status..etc etc
Peer programming: As someone who was new to the developer role, I got an opportunity to learn from knowledgeable developers and learn the key facts around development and production environments.
Knowledge building and development:1.

Made changes to "

About US

" page on SVPM website by adding missing hyperlink in Volunteers benefits section on statement "Find out how you can volunteer in the scrum team by clicking

here

."

2. Explored options for modifying our 'Meetups and Events' Page and making some effective changes for more effective use of space.
Lean Coffee meeting: This is a great collaborative way to share your knowledge around agility and provide your inputs associated with the topics and questions brought up by other team members.
It was insightful to present the thoughts on the topic "Importance Of Velocity" aka Velocity should not be the performance metric used for assessing team member's performance however we need to pay attention to how much Value they deliver at the end of every sprint. On the similar note it was shared that EBM (evidence based management) framework is one of the framework we can utilized to help organizations measure, manage, and increase the value they derive from their product delivery. EBM focuses on improving outcomes, reducing risks, and optimizing investments.
During this interactive session, we got chance to learn about the new tool "Lean Coffee table" which is pretty user friendly and collaborative that allows participants to share their interested topics, gain their consensus, decide if participants would like to continue the topic discussion beyond 5 minutes timebox or would like to end it.
Serving Opportunities At ASVPM:
As learning is a two way journey, I can see an opportunity to share my agility and Scrum knowledge with the ASVPM team in below areas:
1. Serving Scrum team (As a Scrum master):
Re-enforcing the value, purpose, benefits and the timebox of Scrum events and making sure that the events are positive and productive.
Assisting Scrum Master providing variety of ice-breaking activities and facilitating ice-breaking activities and events as needed.
Assisting team in removing impediments that will come in their way to achieve Sprint Goal.
Communicating the Anti-patterns of Scrum (as necessary) to clarify the differentiation between malpractices and best practices of Scrum and Agile.
Making sure the agile adoption happens in a right at the same time collaborative way.
In Sprint planning, assisting the team in crafting an accurate, to the point and precise Sprint Goal by asking right questions to product owner and fostering collaborative creation of Sprint Goal.
Coaching teams in understanding the value of Scrum values ; make sure that the teams demonstrate the scrum values on daily basis and support building trust environment.
Support spreading knowledge around empiricism and the three pillars of it (Inspection, Transparency and Adaptation) and adoption of empirical way of product delivery.
Coach the teams on the value of self management and cross functionality by sending informational documentation and conducting creative sessions.
2. Serving Product Owner (As a Scrum Master):
Reviewing Product backlog items and assisting in making acceptance criteria clear focusing on delivering the value intended in the objective of product backlog items.
In product backlog refinement session, asking right questions to enhance the transparency of product backlog items.
In Sprint planning, assisting Product owner in getting more clarification around the prioritization of upcoming Spring which enables to craft accurate Sprint Goal.
3. Serving ASVPM Organization (As a Scrum Master):
Helping organization in agile (any framework) adoption by coaching and leading training sessions (as needed).
Helping the stakeholders in understanding and implementing empiricism to resolve complex problems (applicable to Scrum).
Overall it's been an incredible journey so far. I highly recommend the SVPM program to anyone looking to transition into an Agile environment and interested in serving agile teams. Keep learning and exchanging knowledge.