Last week I finished delivering Agile Product Lifecycle Management (APLM) course to our experienced project and product managers seeking to further their Agile product development and delivery skills. Below is an extract of what I shared in the class. I appreciate your input and comment to enhance our APLM.
Introduction:

Innovation is an integral part of any organization in today's global market. Collaborative novelty helps organizations to maintain their market position. A proper product lifecycle management system fosters the organization's success. For businesses managing their products' lifecycles equates to properly presenting their products to their customers. This is for the life of their products and from the innovation and planning, all the way to end-of-life of their products. In today's complex market place, collaborative innovation means the integration of all stakeholders in the process of inventions. Understanding of Agile Product Lifecycle Management enables product owners to accelerate innovation and development of rapid commercialization of products aligned with customers' desires and business value generation.

To add to the collective APLM body of knowledge, I start from the beginning, the definition of Product Lifecycle from conceptualization and ideation to design, development, marketing till its preparation of end-of-life (EOL)! The goal is to produce a product that outperforms its competitions, that is highly profitable (compare to the competitors), and lasts as long as consumers desire and technology permits! Understanding APLM requires integrating agility throughout the process and where it is possible, hence a thorough understanding of Agile as a mindset (not just a set of tools and techniques!) Memorizing Aigle values and principles is like mechanically using them as tools to fix problems (like hammering nails)! Agile PMs constantly inspect their collaborative value-generation, and continuously adapt their course-corrections, making sure that created values are what customers desire.
Strategic Agility: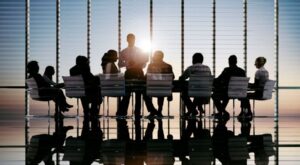 As I wrote, agility is a mindset manifesting in many forms and techniques, all aligned with incremental value add to what we are accustomed to doing/performing. To tunnel across, Agile focus is incremental and iterative "improvements" – with short feedback loops, helping "all involved people" to adjust to the improved process. When the process is applied to creating innovation, the product of this multi-nodal and X-functional teams is a working artifact with built-in quality – just what customers desire. Their creation becomes the upshot of market demand; for what type of customers, at what cost, and how to distribute and bring the products with appropriate cost structure to the consumers.

Aligning R&D and innovative activities with the market and customers' needs is the most effective driving force of any beneficial invention. Economics and competitiveness of global business demand a tighter examination of the market needs for an invention that will last enough (in time) to justify the return on investment (ROI).

A successful APLM depends on its diverse X-Functional talent and activities including product strategy (within the portfolio management), product management (such as product design, engineering, validation, compliance, cost structure, quality, etc.), support services, and product retirement (EOL). Aligned with these activities are business cases such as product-business justification, evaluation/metrics of strategic business objectives, and cost-benefit-risks factors.
Nimble Setup

Nimble businesses aim to reduce development (time-to-market) cycles by continuously identifying/realigning their viable product/business increment/model (MVP/MBI). This is accomplished by implementing a combination of business-process driven model, iterative-continuous product releases, and leveraging lessons learned. Investing time and effort to produce products/services meeting the needs of their early customers (Lean Startups) requires inspecting their products, adapting to customers' desires, reducing (market) risks, and cutting the need for greater initial funding. This business modeling employs various concepts such as MVP/MBI, CICD, Actionable metrics, Pivoting (Build–Measure–Learn loop), Innovation accounting, and several Business Model Canvases.

Product leaders of any innovative body shall appreciate and differentiate various Agile frameworks, methods, tools, and techniques. Using a framework/methodology or a combination of two or more entails an understanding of their principles and value offerings. Identifying clear difference will help them to adapt a given, or a combination of the tools and techniques appropriate to their unique environment/organization. Each of these frameworks and methodologies offers a unique ability to enhance their collective and collaborative value generation. What Design Thinking offers is not covered by Adaptive Software Development (ASD), Dynamic System Development Method (DSDM), Scrum, or Extreme Programming! When producing a large and complex product, activities at-scaled may not be one-fits-all approach provided by Disciplined Agile Delivery (DAD), Large Scale Scrum (LeSS), Scaled Agile Foundation for Enterprises (SAFe), or Scrum at Scale (S@S)! At many times, we need to think out of the box and employ a Hybrid Product Lifecycle Management; a combination of structured and Agile frameworks, that fit our unique environment!
Agile Product Lifecycle Manager as a Servant Leader

"Life's most persistent and urgent question is what are you doing for others" — Dr. Martin Luther King, Jr.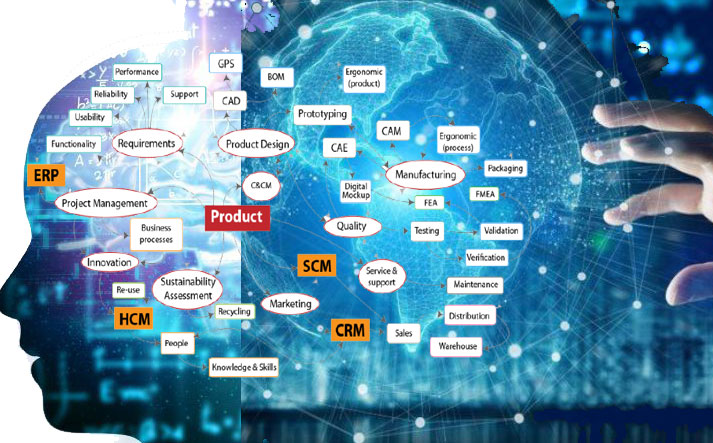 Shifting from "me" to "us", a servant leader has many characteristics and skills such as active listening, awareness, empathy, stewardship, foresight, persuasion, commitment, focused, awareness, openness, respect, trust, integrity, courage, community building, and coaching others to grow (and many more!) A product owner (PO) is the champion of the product roadmap, its features, and values it offers to "stakeholders". The PO is a liaison between builders and the business community, leading the ceremonies, foreseeing and measuring the artifacts, and helping an accurate understanding of the vision and mission of the product deliveries.

The product deliveries (of APLM) are incrementally delivered to the customers to benefit from them (while other deliverables are being built!) This iterative and continuous delivery of customers' requests fosters a trusting relationship among all-hands involved during the process. The product owner becomes the leader responsible for maximizing the value of the products (throughout its lifecycle), taking on a few more roles including business strategy, product design, market analysis, customer relationship, and project management.

From PO responsibilities to product portfolio management at scaled-level, the PO oversees the entire products' family (portfolio) of an organization, from ground-up while gradually helps the organization on its change management path. "Servant Leadership" having Agile mindset applies any-and-all possible tools and techniques; including Scrum at Scale, Scaled Agile, Disciplined Agile Delivery, and other available framework and methods to help organizational success.
Organizational Agile transformation starts with an understanding of the situation, business processes, value streams, and potential issues. Mapping organizational and business values provide clear transformation goals to achieve, engaging producers and business owners (stakeholders), defining specifics, and measurable transformation roadmaps. We all have witnessed (or at least heard of) how fruitful is "to start small and create an Agile hub that provides values as a change agent". This Agile champions league matures to become an executive driving force and an internal advocate of Agile transformation track.
David Bakhtnia is an Agile & Project Management instructor, Agile coach, leadership trainer, and a technical and strategic PM consultant helping organizations to build collaborative and technical teams building innovative products (www.esolutionlab.com, PATCA.org/members/dbakhtnia).  His over 25 years of experience helps to share many examples in building a strategic alliance (for change management) with executives, and training next-generation leaders to build and lead evolving organizations. He teaches online and in-premise graduate university classes (MS – Northeastern University and UCSC-Ext. certificate programs), creates on-demand and customized classes/workshops, and actively helps to build Agile Project/Program Management communities.

Join www.SVProjectManagement.com – a hands-on Agile & Scrum Teams building an online platform for PMs – by PMs.