Today we had our second annual breakfast meeting of PMI Silicon Valley chapter in Sunnyvale. A few of our attendees asked if we could capture and publish highlights of our conversation where our community members can browse our topics and perhaps, they would comment and enhance our interaction. Below are highlights of conversation among experienced Project and program management leaders of Silicon Valley on February 7, 2020: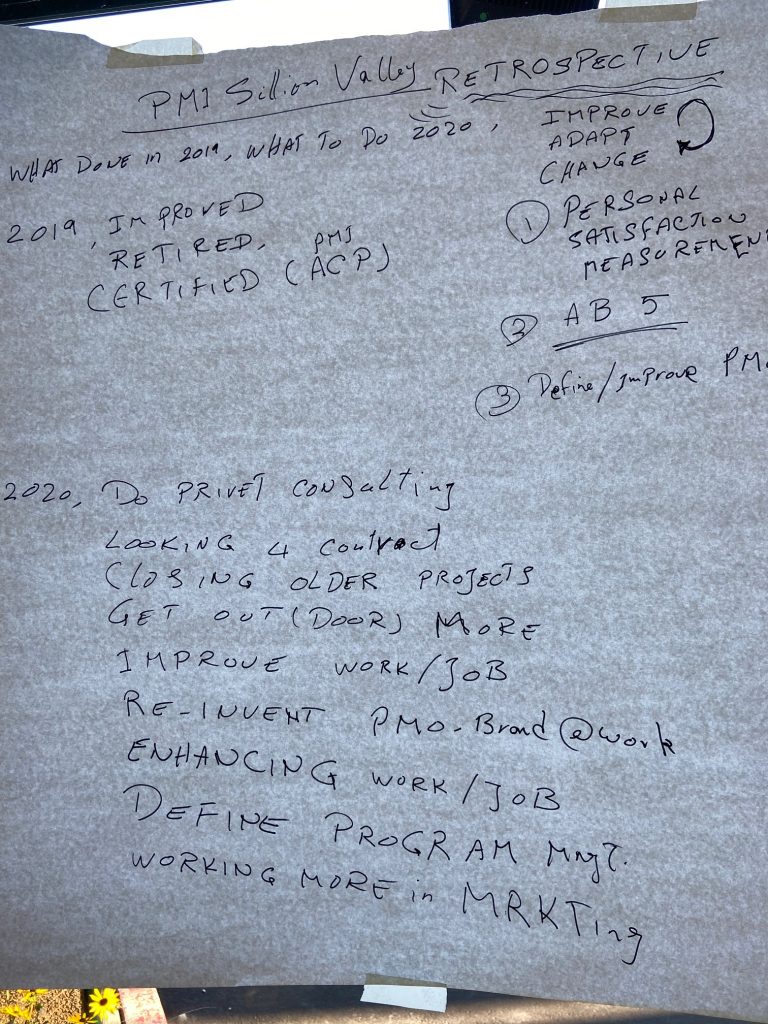 We attended our February breakfast meeting at a new location; the Black Bear Diner of Sunnyvale located at 415 E. El Camino Real. We also unanimously voted to attend our future meetings at this location for their location, room arrangement, and service.
We had a short retrospective of what individually, had done in 2019, what each one would like to do for 2020, and a touch of lessons learned.
A couple of attendees suggested to share our experience regarding defining a new PMO practice, or redefining/enhancing an existing PMO team to organize higher value generation at our organization. This was rather a lively conversation as one of our leader was in the process of re-building PMO at his organization where their executives supporting the PMO, and another attending leader was in the process of building their PMO of a young organization.
A suggested topic for our next meeting: How to learn from others, experience and insight.
Looking forward to seeing other project and program managers at our next meeting.
Please share your experience and insights with our community.
Photo by Mimi Thian on Unsplash